LUXURY CHALET IN BELLAMONTE
Wellness Lusia Ski
The features of Lusia Ski:
Chalet located directly at the start of the ski slopes of the Alpe Lusia / Bellamonte / Moena lifts a few steps from the arrival of the gondola. For all fans of high-speed descents, this hut is absolutely ideal. You can leave the house directly on skis, or on the snowboard on your feet!
The cabin can accommodate large companies or two families
Outdoor relaxation area with a fantastic panoramic whirlpool bath, heated up to 37 °. Immerse yourself in the warmth enjoying a spectacular view: the Pale di San Martino.
External flooring in Listotech in anthracite color that stands out in the white of the snowy landscape. The floor is heated by carbon fibers, to be able to enjoy, even at night and on colder days, the beauty of the alpine landscape surrounding Lusia Ski.
The large relaxation bench over 4 m long, located outside, is completely heated by means of carbon fibers that pass through it.
Inside the chalet there is an additional Spa with a large Finnish sauna and whirlpool tub to relax in maximum privacy.
The chalet has an equipped and private kitchen that can be used by guests.
Possibility of personal chef on call with menu and price to be agreed.
Every part of the house, both external and internal, is served by unlimited Wifi.
The cabin is equipped with three Full HD TVs.
Connection to Infinity Plus.
Vivaldi stereo system connectable via Bluetooth to your smartphone.
The indoor and outdoor spas, main suite and dining room are equipped with a Vivaldi stereo system that can be connected via Bluetooth to your smartphone
Prices to be agreed with the property based on the period and seasonality
Optional services:
Personal Chef service at home.
Taxi service with snowmobile in winter on call.
Taxi service with off-road vehicles in summer on call.
Private massager on request.
For a unique and exclusive holiday choose our luxury chalet!

Maintaining the original structure of the Alpine Dolomite hut , we have made the Lusia Ski Luxury Wellness a modern and welcoming luxury home in perfect mountain style. Immersed in the charming Val di Fiemme you can enjoy a breathtaking view of the Pale di San Martino . This location is ideal for both winter and summer, for all mountain lovers, for relaxation and tranquility.
The chalet is located directly on the ski slopes just a few steps from the arrival of the cable car: the best for all winter sports and mountain lovers!
The care for details and the rationalization of the spaces were our guidelines to make this chalet comfortable, welcoming and relaxing for all its guests.
The luxury Chalet Lusia Ski can accommodate two families or numerous companies, and consists of two main suites with private bathrooms , a kitchen-living room and two luxurious Spas, one indoor and one outdoor, to guarantee maximum privacy and comfort .

Our first suite is characterized, like the whole cabin, by wooden walls and resin floors. On a wall, our backlit copper logo stands out, combined with the one with which the wardrobe is made.
The famous glass wall, a special feature of our Luxury Wellness , is made of etched glass: by crushing a switch, the opaque wall will be transparent.
In the suite there is also a Full HD TV that goes down automatically with a tilting movement. To guarantee you warm nights with maximum relaxation, the headboard of the bed is heated, thanks to the presence of carbon fibers.

Our second suite is characterized by the particular glass wall that separates the room from the toilet: enriched with hay and flowers inserted directly into the glass, it is a real pleasure for the eyes. In this room there is also a comfortable and large sofa that can become a practical bunk bed, ideal for families traveling with children.

In the loft there is another bedroom, with a double bed consisting of two single beds, especially suitable for children and youngsters as the ceiling height reaches 194 cm.
All rooms and the kitchen are equipped with Full HD televisions with Infinity Plus. You can connect your smartphone via the Vivaldi Round 7F stereo system in the Spa, indoor and outdoor, in the main suite and in the dining room via Bluetooth.
The pride of our facilities is our wonderful Relaxation Areas : the Lusia Ski can boast even two, one external and one internal.
The outdoor and panoramic relaxation area on the incomparable view of the Dolomites is entirely covered with Listotech flooring (quartz and plastic free marble flooring, fireproof, which does not splinter and does not rot) anthracite color completely heated by carbon fibers (New technology of heating able to store heat in large quantities and to release it quickly, guaranteeing maximum efficiency in any temperature condition).
The hot tub, which reaches a temperature of 37 °, all in maximum comfort and with a wonderful view of the Pale di San Martino. Leaving the whirlpool, you can relax on the 4-meter relaxation bench, also crossed by carbon fibers, which with its heat will pamper you and allow you to spend even the coldest evenings outside.
The indoor Spa is set up with a large Finnish sauna and a second whirlpool, which will allow you to spend long moments of relaxation in complete privacy and tranquility.

Our large kitchen-living room with exposed wooden beams will make you feel at home.
Equipped with all the comforts, it is furnished with a large wooden table with copper legs combined with the rustic chandelier personalized with our logo and in line with the kitchen cupboards also with copper finishes.
Even the kitchen top is very characteristic and is made with a single large piece of granite.
To surround the table on two sides we find a large and comfortable padded bench combined with the color of the sofa.
To warm up at all times the fireplace with exposed glass, and to frame the kitchen, a comfortable sofa in front of the fireplace and television for your relaxing evenings. The sofa, if necessary, can be transformed into a comfortable sofa bed.
Our structure is situated in a strategic position for all ski lovers, but it is also ideal for those who wish to switch off from the daily routine, allowing themselves long moments of relaxation and tranquility immersed in the magnificent and evocative Val di Fiemme.

Our Formulas:

For all our guests it is possible to request the chef at home with menu and price to be agreed.

YOU DID NOT FIND AVAILABILITY
IN THE PERIOD SOUGHT?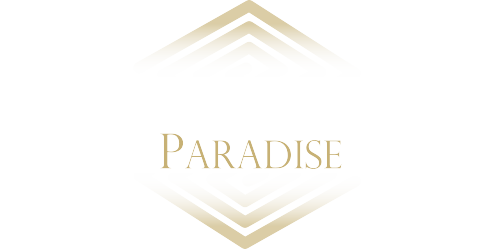 Discover all the other Luxury Homes
SEE STRUCTURE
CHOOSE YOUR STAY ACCORDING TO YOUR NEEDS
PER WEEK


(SPECIAL NEW YEAR'S EVE)

From 26/12/2022 to 02/01/2023. Minimum stay: 5 nights

12000 € / week
PER WEEK


(REALLY HIGH SEASON)

From 19/12/2022 to 26/12/2022, from 02/01/2023 to 09/01/2023 and from 26/02/2023 to 05/03/2023. Minimum stay 7 nights

9000 € / week
PER WEEK


(HIGH SEASON)

From 01/07/2022 to 04/09/2023, from 04/12/2023 to 11/12/2023 and from 09/01/2023 to 26/02/2023. Minimum stay 7 nights

7000 € / week
PER WEEK


(MID-SEASON)

From 19/06/2023 to 01/07/2023 and from 11/12/2023 to 19/12/2023. Minimum stay 5 nights

5600 € / week
PER WEEK


(LOW SEASON)

From 01/04/23 to 19/06/2023, from 25/09/2023 to 04/12/2023 and from 23/04/23 to 28/06/2023. Minimum stay 2 nights

4200 € / week

Prices are in Euro.

- The cost of electricity is not included and will be paid separately;
- Payments must be paid in the amount of 50% upon confirmation of the booking and the remaining 50% at check-in;
- A deposit of € 500 is required at check-in as a guarantee, with full return except in the case of indecent conditions in which the apartment is left at check-out.
- Cleaning fee € 240 per stay;
- From 1 May to 30 November, the chalet can be reached by four-wheel drive vehicles without lowered trim as the last stretch of road includes 2.5km of dirt road. If you do not have this type of car, you can use our shuttle service with Jeep for a fee.

CANCELLATION CONDITIONS
The tourist rental contract can be unilaterally canceled by the contractor, upon written notice, up to 60 days before the date of arrival provided by the guest, without this having to pay any cancellation charges. Outside of the aforementioned deadline, unilateral termination by the contractor is only possible upon payment of the following fees:
- From 120 to 60 days before the arrival date, 20% of the total budgeted
- From 60 to 30 days before the arrival date, 30% of the total budgeted
- From 30 days up to 14 days before the arrival date, 50% of the total budgeted
- Up to 8 days before the arrival date, 80% of the total budgeted
- In the week preceding the arrival date, or in case of early departure or delayed arrival, 100% of the total budget will be charged.
YOUR DREAM HOLIDAY IS WAITING FOR YOU!